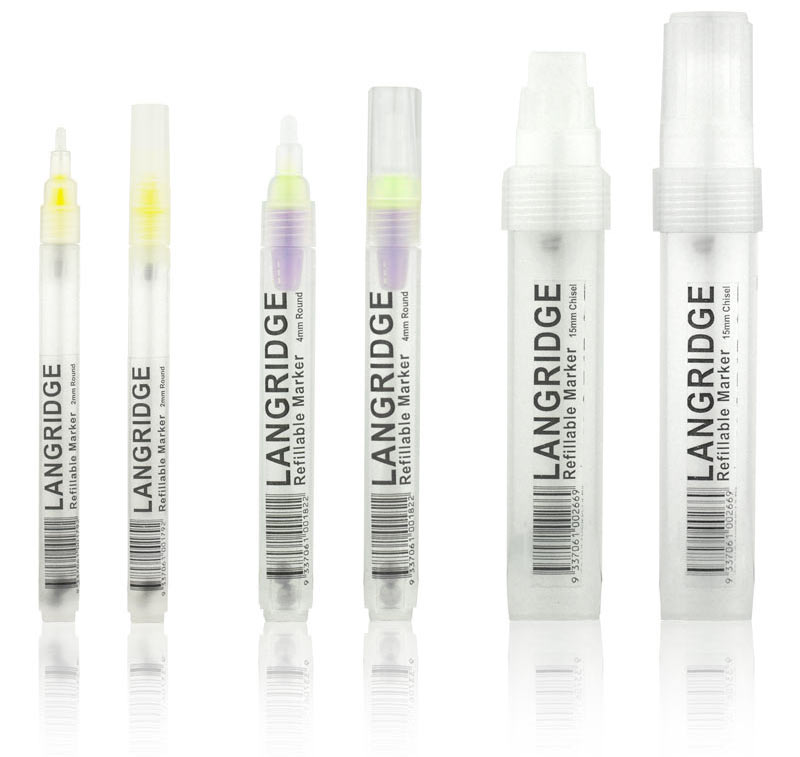 Langridge Empty Refillable Markers are German made, high quality fibre tip pens. Compatible with Golden Highflow Acrylics, Langridge Drawing ink and Langridge Oil Colours that have been thinned with Underpainting Medium or Low Toxic Underpainting Medium. They can be easily disassembled and cleaned to change colours and media. They also have resin ball bearings to keep your pen strokes full of colour.

Code: 5902
The Langridge Refillable maker 2mm Round can be used for fine detail work and small area shading. The round tip gives artists a softer a more delicate line.

The 4mm diameter of this marker nib is best used for bolder lines. However, still on the small side, it can be implemented successfully for finer detail and accurate fill areas.

Code: 59015
The Chisel Nib measuring a mighty 15mm allows artists to cover large areas easily. The rectangular shape also allows artists to tilt the marker for a more differentiated line.