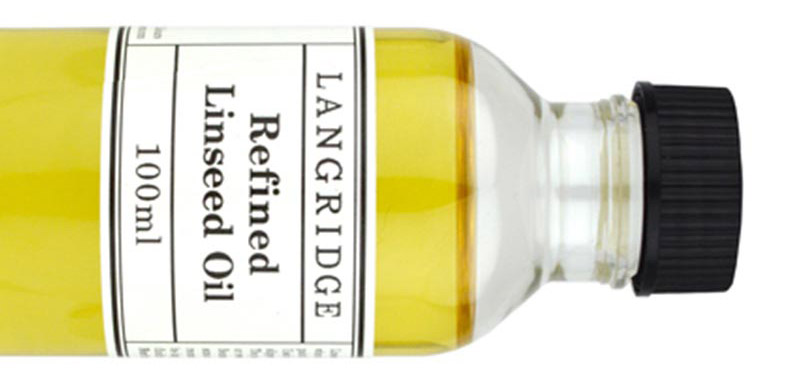 Refined Linseed Oil
Highest quality Dutch linseed oil used as a medium for oil colours. Increases gloss and transparency.
Adds a soft, 'slippery' quality when added to oil paints. Most economic of all artists' drying oils. Use sparingly as a medium as linseed has a tendency to yellow with age.
MSDS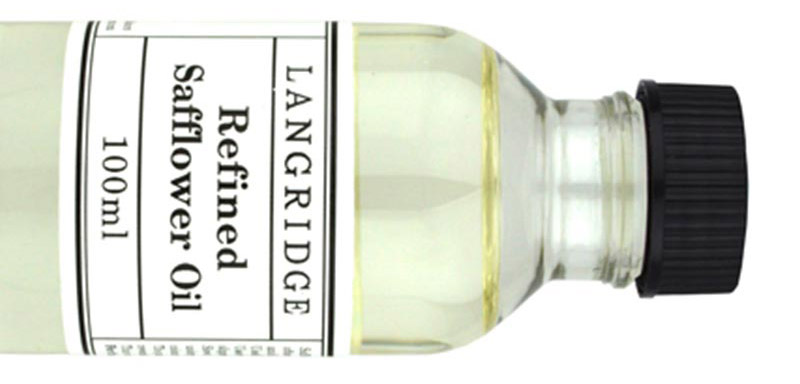 Refined Safflower Oil
Pale drying oil with a minimal tendency to yellow. High linoleic acid value for good drying rate compared to cold-pressed varieties.
Slower film-forming than linseed oil.
Used for preparation of paints and mediums. Increases gloss and transparency.
MSDS
Stand Oil
Non-yellowing oil for use in all oil mediums.
Thick and honey-like oil, it will give enamel-like qualities to paint. Too thick to use straight, it should be diluted with solvent.
Recommended for the manufacture of oil mediums. Reduces brush marks. Dries to a tough flexible film.
MSDS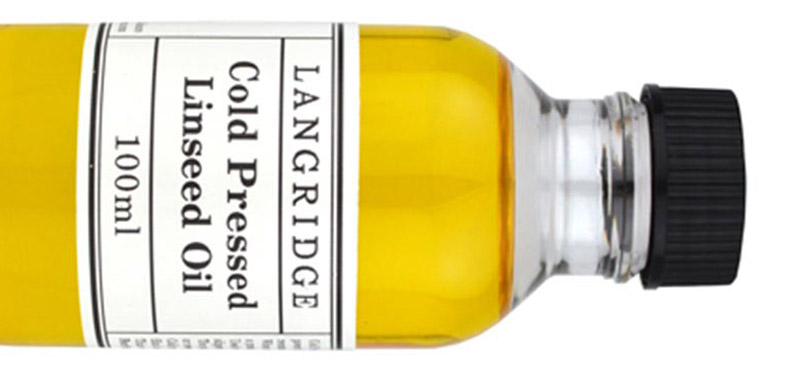 Cold Pressed Linseed Oil
Golden coloured oil used as a traditional binder for grinding oil colours.
When used to mill oil colours or mixed with prepared colours removes the pronounced 'suede' effect. Use sparingly as a medium as linseed has a tendency to yellow with age.
MSDS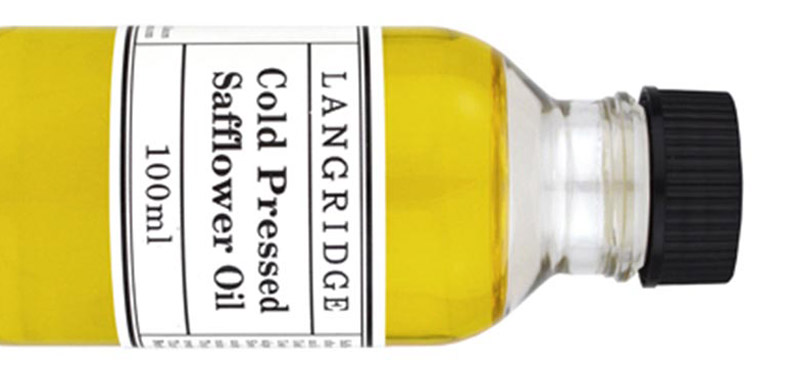 Cold Pressed Safflower Oil

Pale slow drying oil preferred for preparing delicate colours, particularly whites and blues where the yellowing of linseed oil is more noticeable.
Added to prepared oil colours for a longer working time due to its slow drying nature.
Safflower oil dries to a softer film than Linseed oil.
MSDS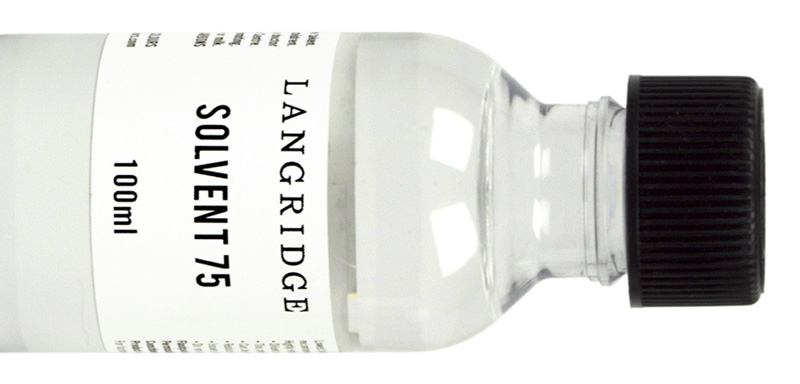 Solvent 75

Lowest toxicity art solvent available, recommended for a safer studio environment. Permissible Exposure Level is 300 ppm.
Solvent 75 is not classified as Dangerous Goods and can be legally shipped by air, marine and road transport.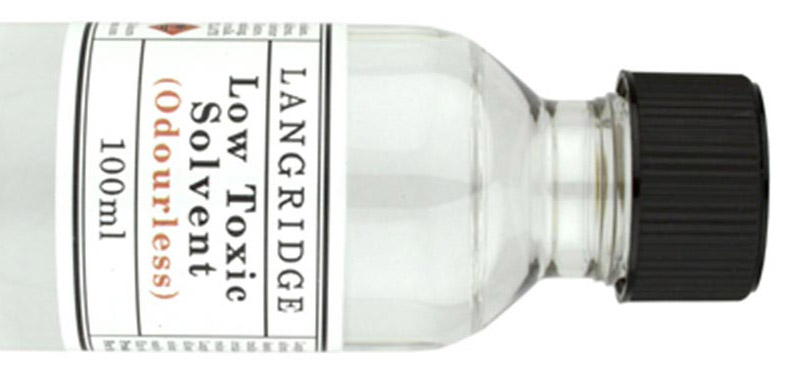 Low Toxic Solvent

Completely odourless iso-paraffinic solvent. Permissible exposure Level is at least 3 times higher than alternative traditional solvents.
Ideal turpentine replacement for artists concerned about exposure to harmful solvents.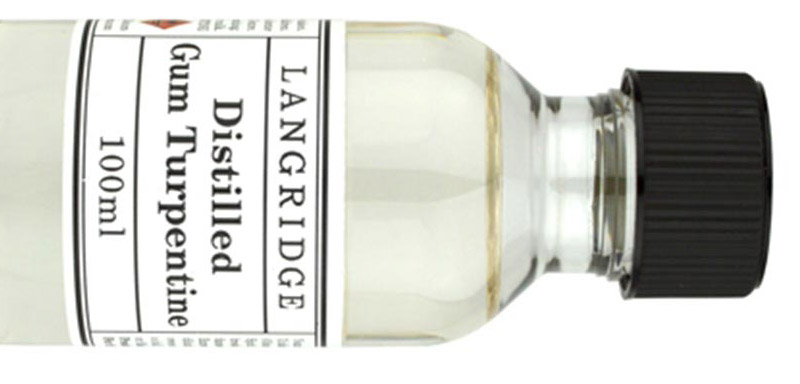 Distilled Gum Turpentine
Natural diluent and solvent for oil colours and varnishes. Distilled from the resin of tapped Gum Thus Pine. Unlike petroleum distillate based solvents its function is not solely to break-down oil but aids in dilution. Greater wetting power than other solvents.
MSDS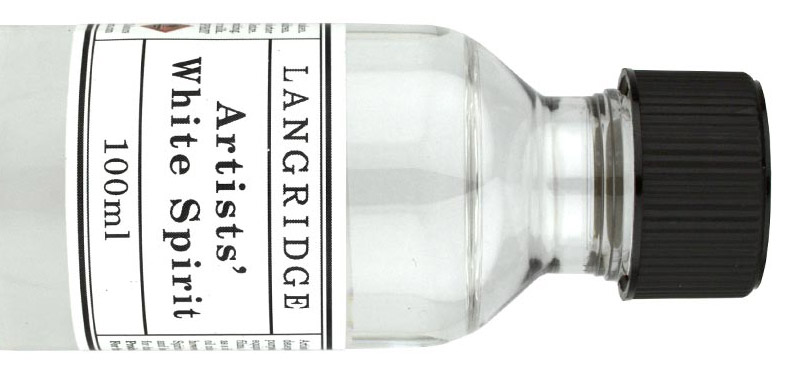 Artists' White Spirit
Economical all purpose solvent.
Ideal for cleaning brushes as it has a strong detergent action. Has a distinctive petroleum smell.
Over-use will matt oil paint due to partial destruction of oil paint film.
MSDS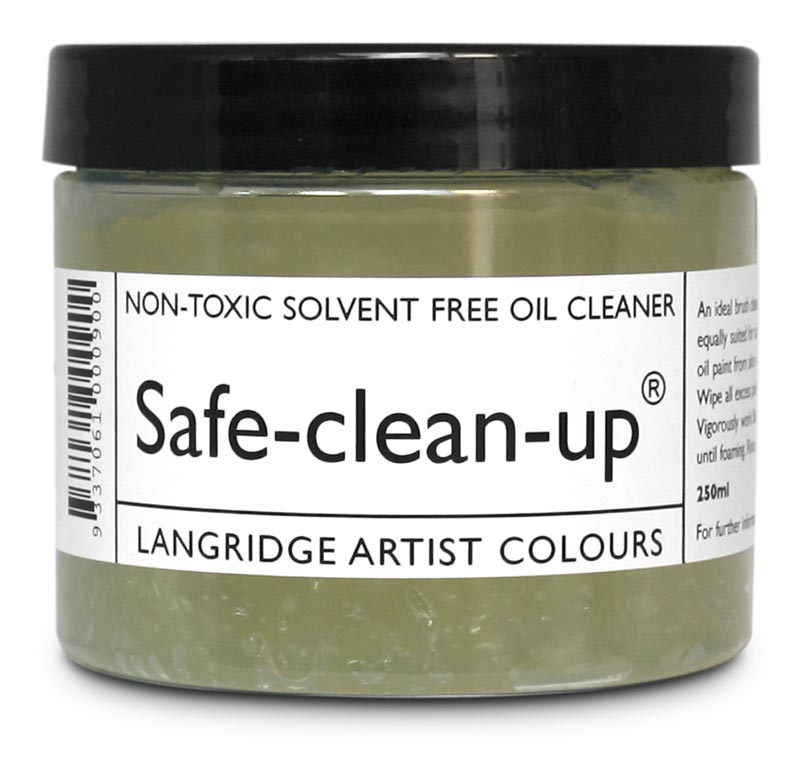 Safe-clean-up
A solvent free, non-toxic hand and brush cleaner for safely removing oil and acrylic paint.
Work into the brush bristles and wash under running water to remove paint.
Even dried paint can be removed by soaking brushes in Safe-Clean-up overnight.
MSDS