Nitram charcoal has the advantage of rich blacks and a wider range of shades, helping artists to refine the values that will later define the finished piece.
Now, with the new Nitram Bâton, artists can enjoy even greater enjoyment and control over their work. Fantastic for both gesture and contour work, the Nitram Bâton provides a unique way to draw.
Designed to hold the new Nitram Mignonette, a thin 4mm charcoal stick.
Artists who have tried the Bâton:
"I love it!  Lightweight and clean, easy to use and feels good in the hands…"
"Enables a good 'taking in' of the model and background at the same time."
"…encourages a more gestural flow."
"…provides a unique, sensitive connection with the drawing surface."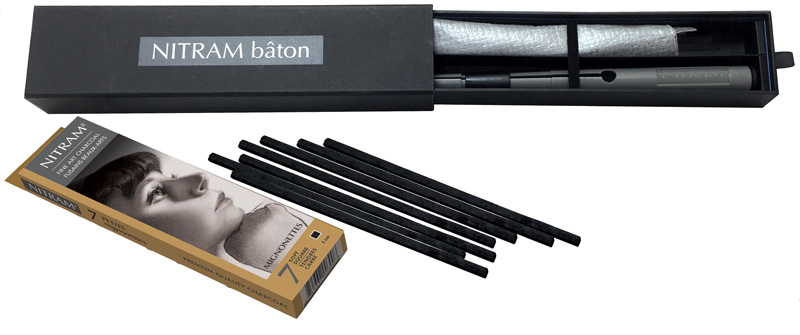 Nitram Bâton Mignonette (Bâton Refills)
Specifically designed to fit the Nitram Bâton. Extra Soft.