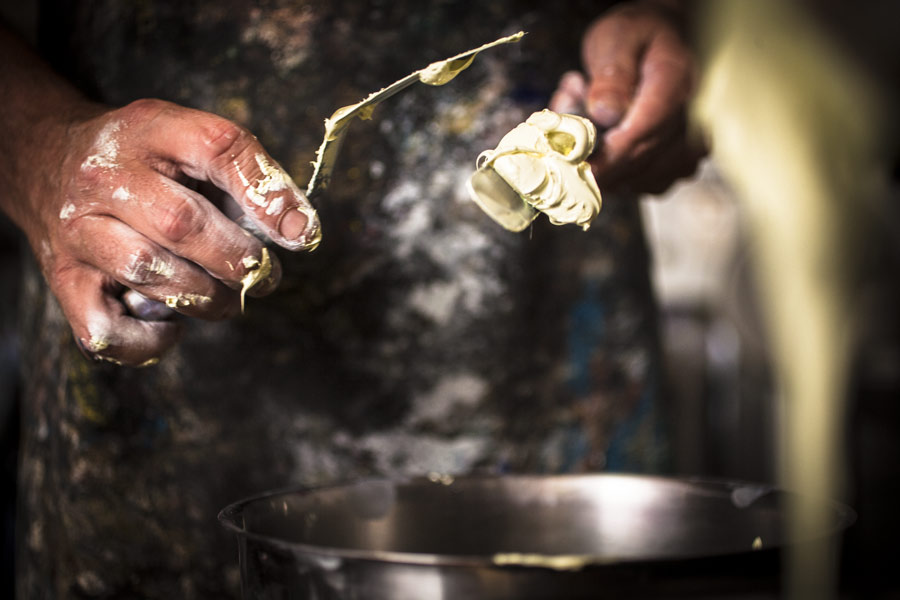 Langridge Professional Oil Colour has been constructed to excel in saturation of colour and physical handling qualities for unequalled performance. Developed in consultation with artists to satisfy demands for oil colours unadulterated by fillers or modifiers, to make a pure, full-strength paint with maximum pigment loading.
The resulting range of paints have the fullest chromatic strength with exceptional tinting power resulting in extremely clean colour-mixing. Built to reflect the intense colour and light of Australia they are the world's first oil paint specifically based on contemporary colours of the 21st Century­.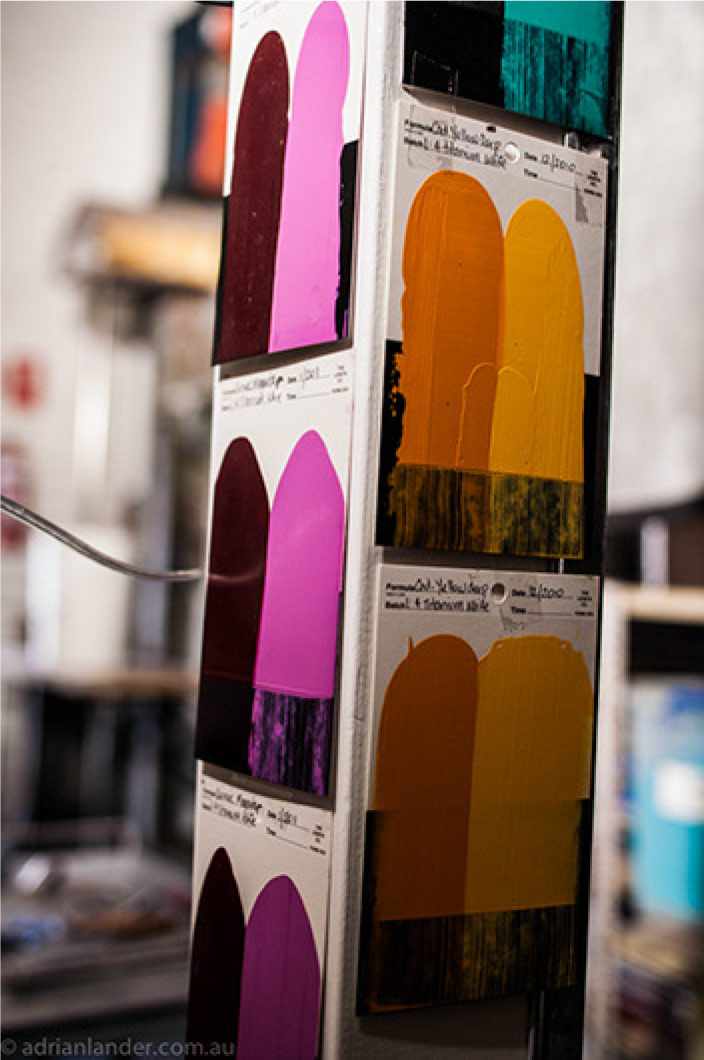 The starting point for our oil paint was to create unadulterated colour, stronger and more intense than any other available: to develop a new paint range that gave maximum handling performance and fulfilled expectations on long-term durability.
Langridge started trials in 2005, investigating the range of oils and pigments available from an extensive list of the world's leading manufacturers. Pigments were specifically chosen for their brightness and intensity. All selected pigments were milled into test batches of oil colour to determine their individual qualities of mass-tone, undertone, tinting strength and lightfast durability.
Having rejected many pigments, the remaining colours were taken through to further trials in an effort to find their optimum working characteristcs and create an oil paint that readily responds to the artist's intention.
After six years of research we released our first thirty-six colours, later expanded to comprise the current sixty-four. Every colour has been built out of this dedicated analytic testing for total surety of performance and permanence.
As artist-paintmakers we believe that it is the paint's function that decides the ingredients chosen and the proportions used. Oil paint is the most physical of all painting media and we wanted its tactile nature to be fully exhibited.
Although rarely mentioned, the incorporation of a stabiliser is imperative to prevent oil and pigment separation or the 'over-slackening' of the paint-body. At Langridge our long term testing has enabled us to create paint with the lowest possible percentage of stabiliser, ensuring that we maintain the highest quality of dispersion without reducing pigment levels.
We have formulated our colours with the highest pigment loading because we know this concentration is essential to achieve the optimum handling performance. Because the colours have not been adulterated, the true individual nature of each pigment has not been masked. Some colours will be soft whilst others will be ropey, buttery or stiff.
Our attention to every working aspect of the painters' craft is at the very heart of Langridge Handmade Oil Colours; to bring artists a paint that is pure, brilliant and concentrated colour.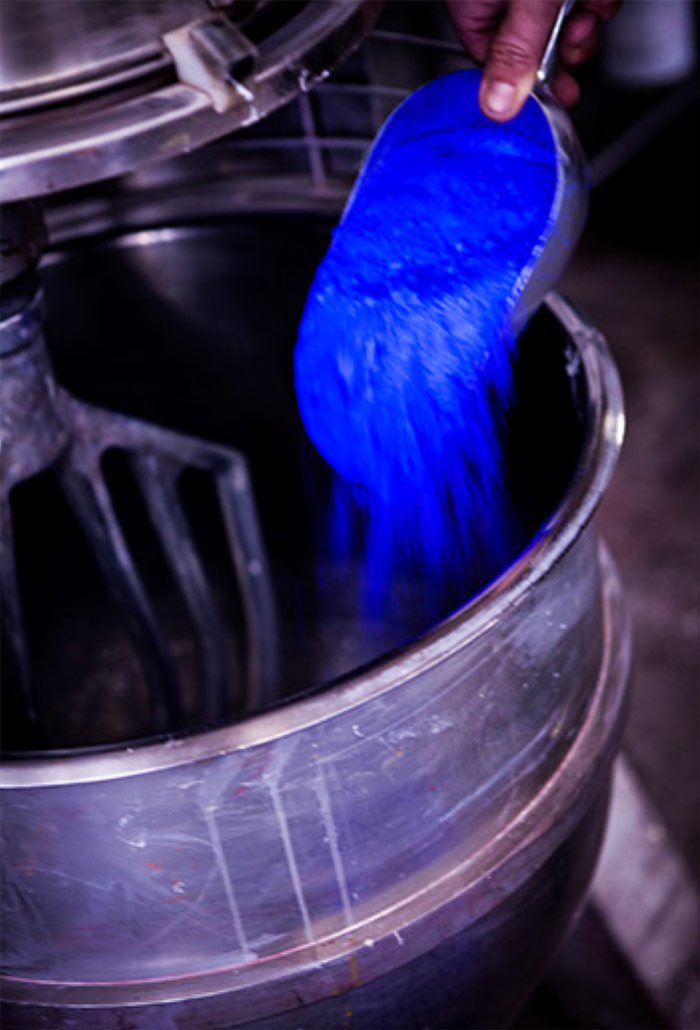 David Coles – Master Paintmaker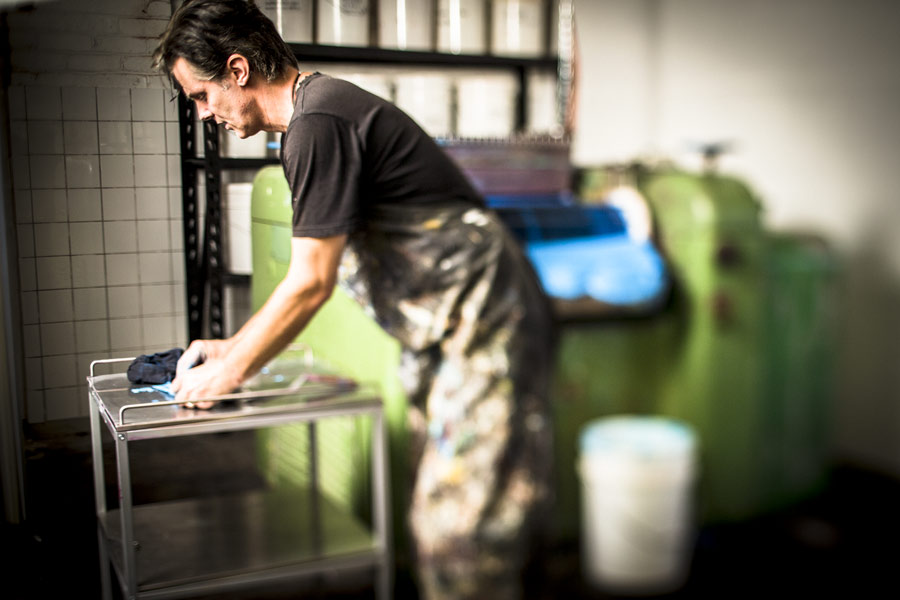 I make paint with one stated aim: to build the most pure, most intense oil colour possible.
No shortcuts, no compromises, just pure paint with an individual nature, a 'blood and guts' physicality. Created to achieve sublime combinations of colour with deftness of touch; in the hands of the artist it becomes great rivers of colour, mounds, spiky drips and twisted braids of paint.
Langridge is one of the youngest paint manufacturers in the world with a unique vision of how oil paint can be re-invented and rediscovered by today's artists for the fullest range of contemporary application.
Supporting the users of our products has led us to develop a range of technical resources via our website such as our Product Information Sheets and Product Application Sheets. These and many other ­support items have been created as part of our responsibility to artists, who need a working knowledge of how and why these materials are used to take control of their professional practice.
With the incredible advances in digital communication we are introducing a broader range of resources such as on-line video tutorials and explanatory films on the full range of Langridge products available. If you have a specific question regarding your use of our paints and mediums please do not hesitate to contact us directly. Our technical department welcomes supporting users of Langridge with genuine technical expertise.